Rice play is a great sensory activity. While you can use white rice, kids really love colored rice, so i think it's worth taking time to color it. Here are some rice activities that we do: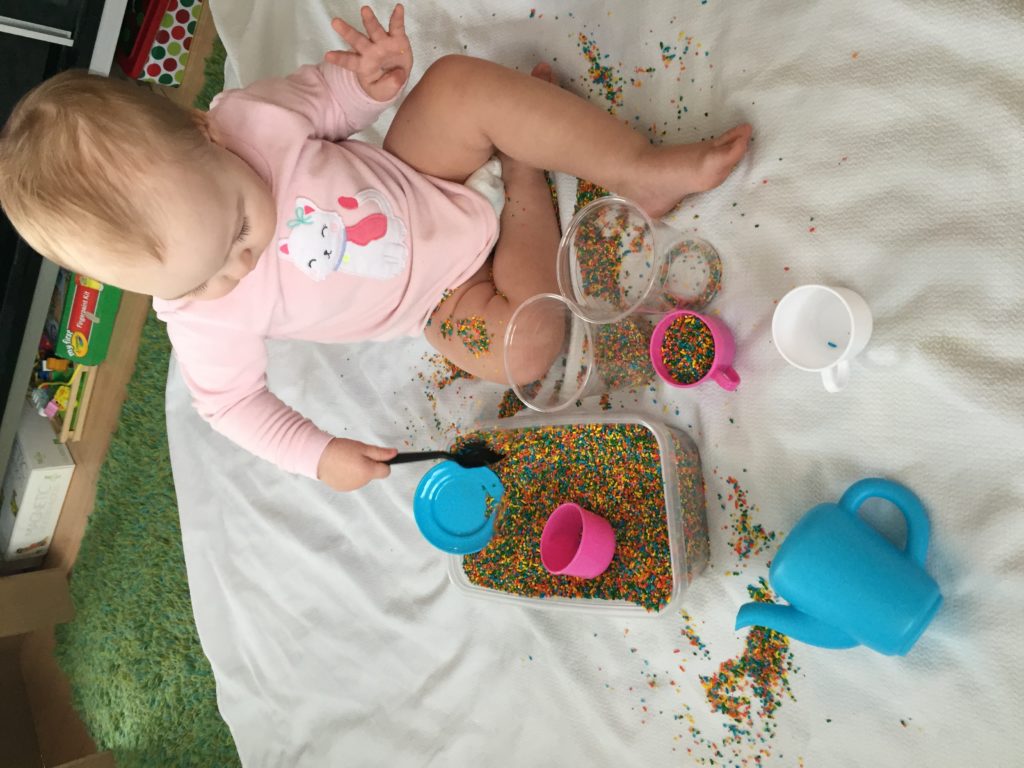 1.Transferring rice from one container to another.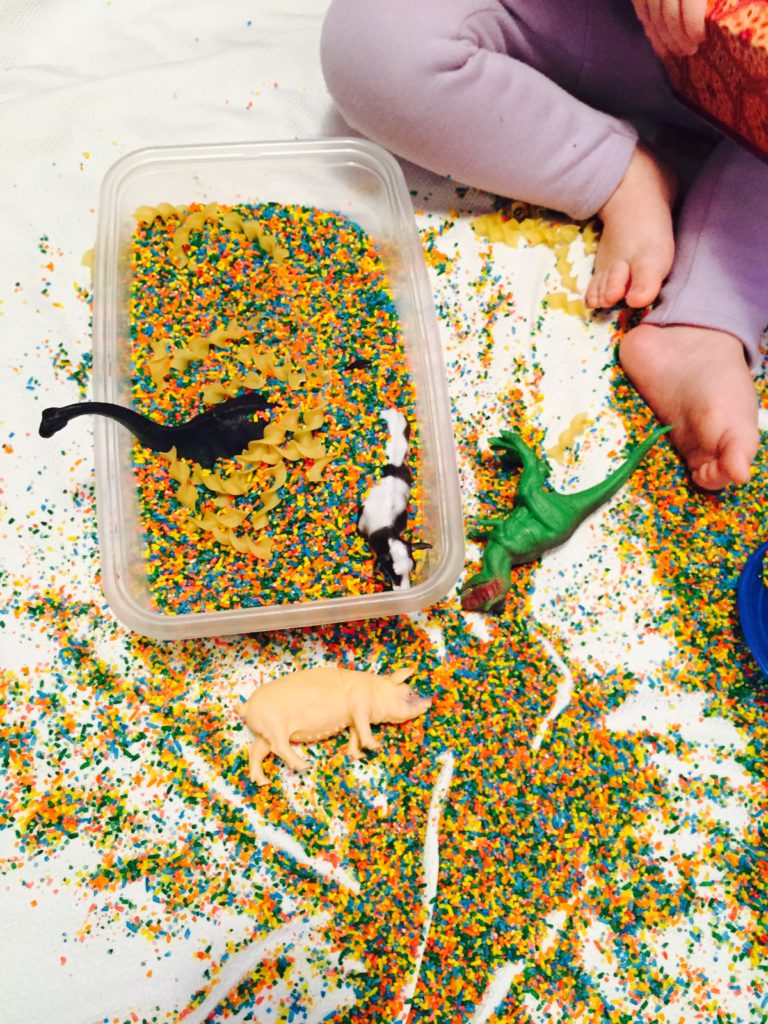 2.Hiding toys
We hide toys either in a large container of rice or in small cups and look for them. We use these sets of animals: Animal Planet Zipper's Safari Play Set
 and Animal Planet Farm Bucket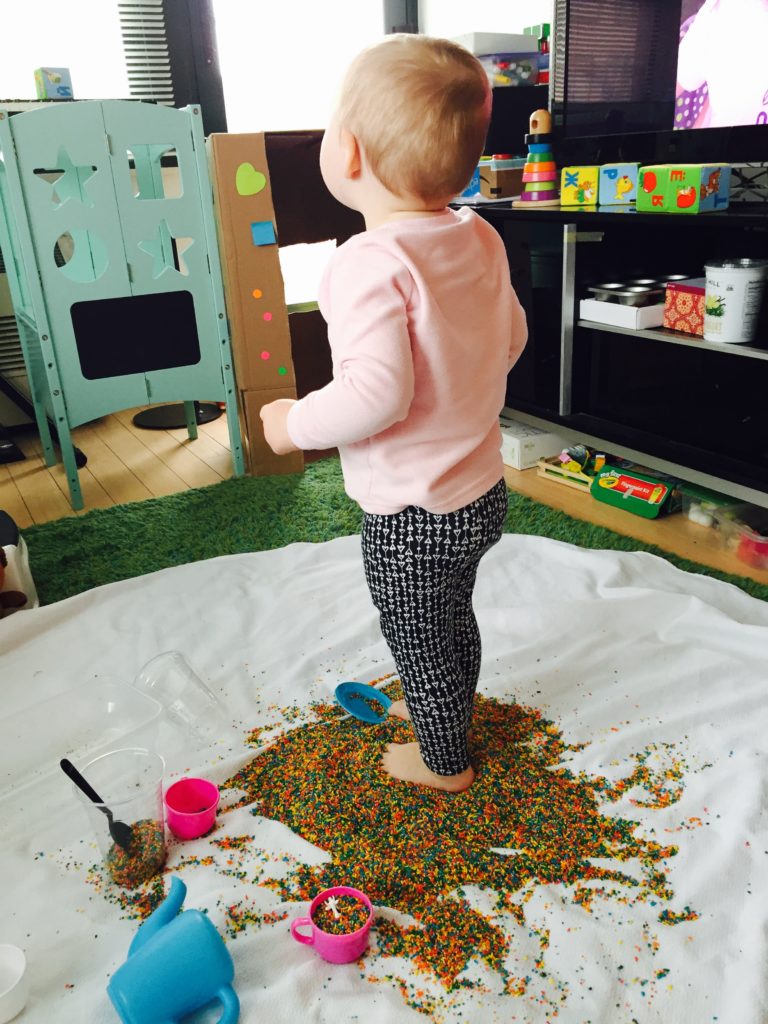 3. Walking on rice.

4. Making rice tea.
We fill play teapot with rice and fill cups with it. This rice tea can be served to toys and dolls.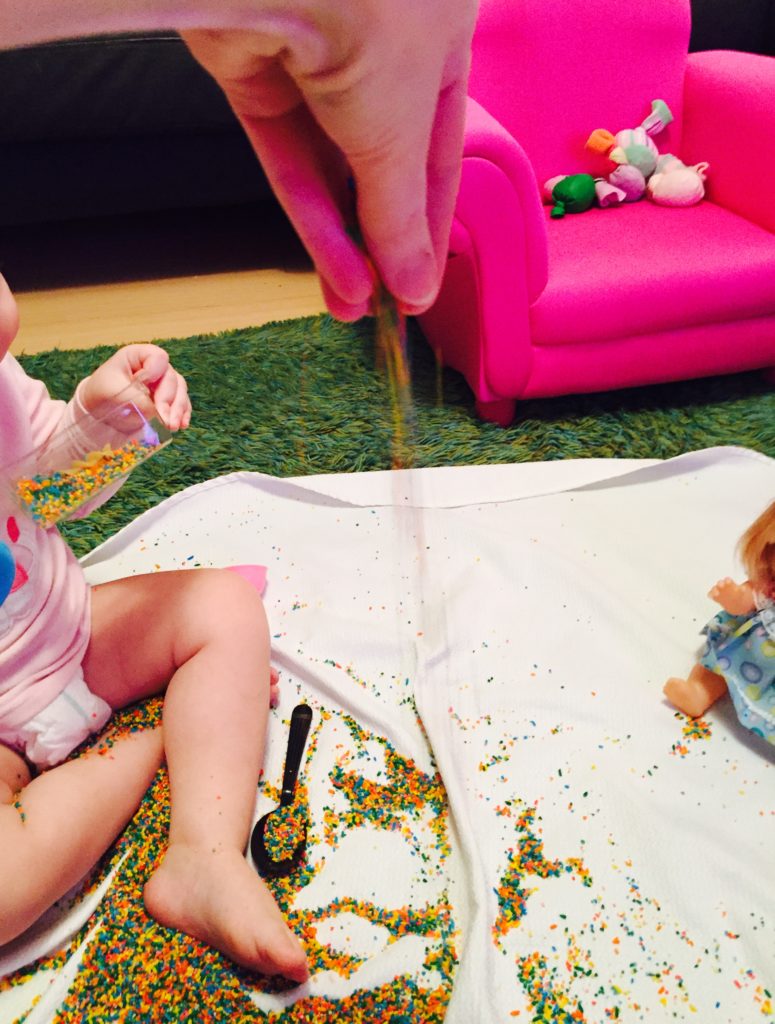 5. Making rice rain.
I make salt gestures with rice from low height, and my daughter loves this rice rain. Just make sure to put tablecloth in the area where you are playing for easy clean up.

6. Looking for stickers
I put stickers on the bottom of the container and we look for them in the rice.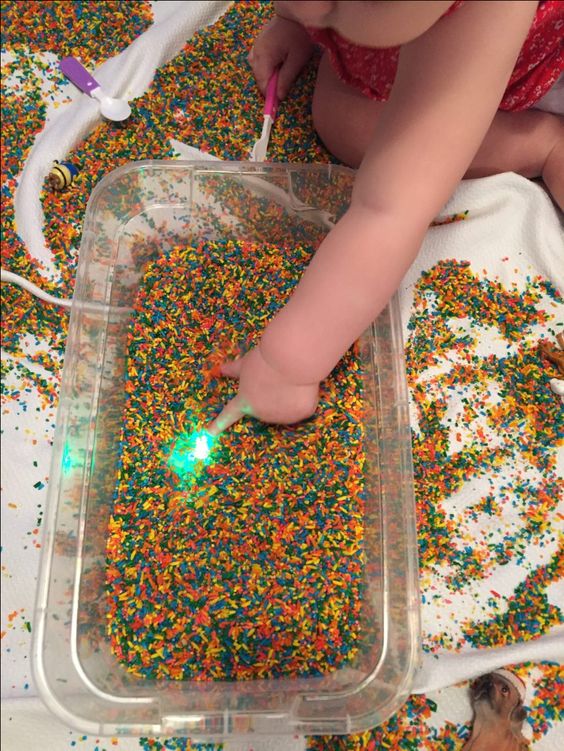 7.Searching for light
I tape a small keychain flashlight underneath the container box and then we are looking for the lights in the rice.
We used these: 5 Pack Mini LED Keychain Flashlight but any lights would work.

8.Making rice art.
Using glue stick, draw a shape on a piece of paper and throw rice on top.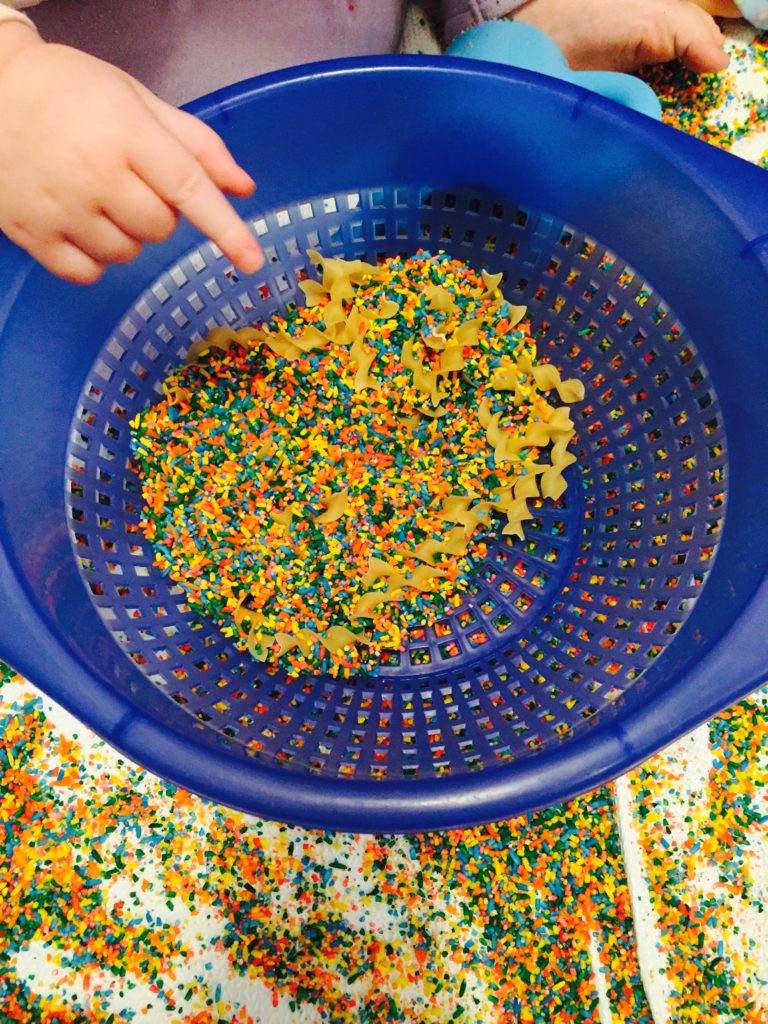 9. Mix pasta with rice and sift pasta from rice with strainer.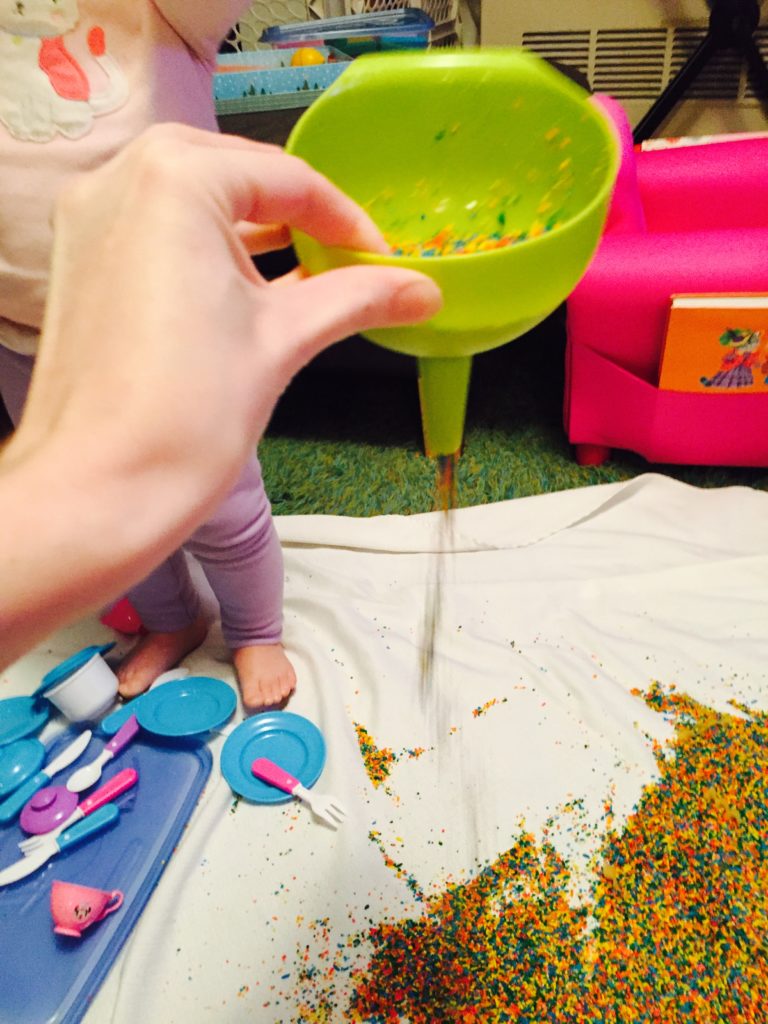 10. Pour rice through a funnel.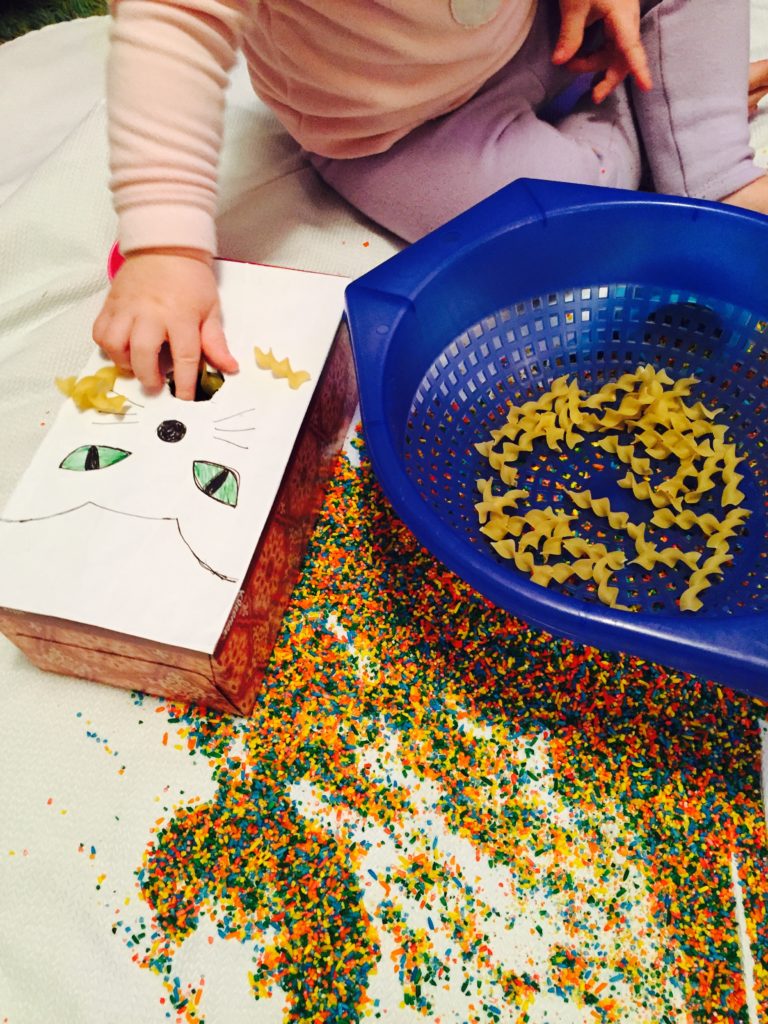 11. Mix rice with pasta. Pick pasta out of rice and put into a sorter.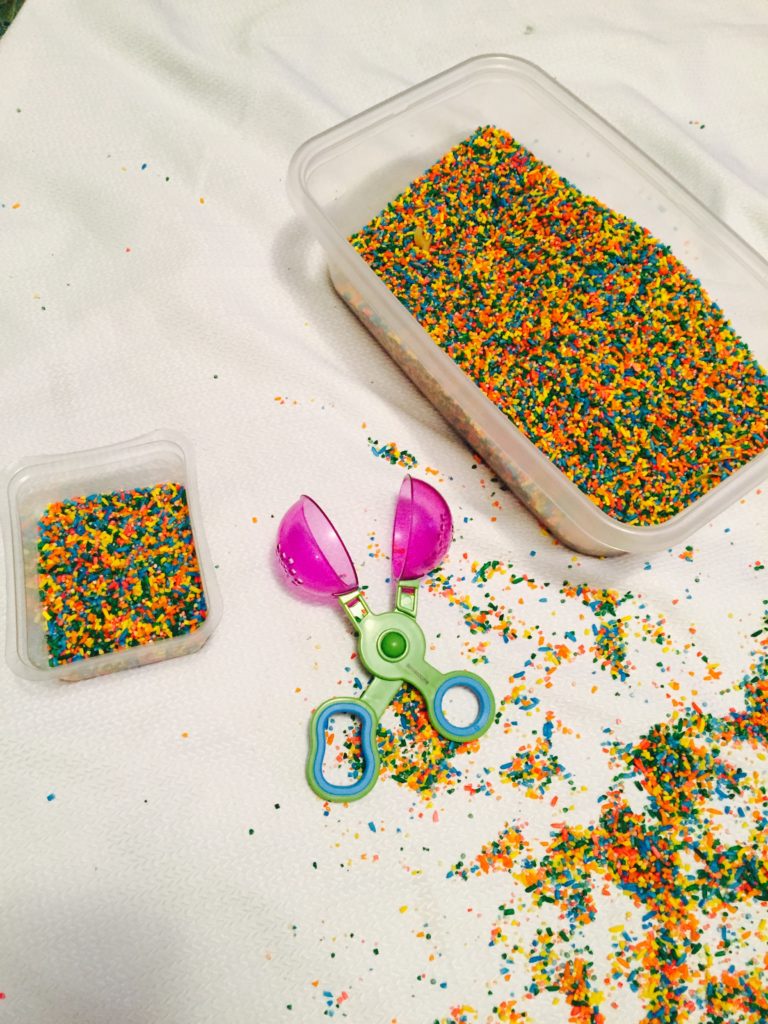 12. Transfer rice from one container to another using scoopers.
We used scoopers from this
set.
Benefits of rice play: gross motor skills, fine motor skills, creativity, imagination.