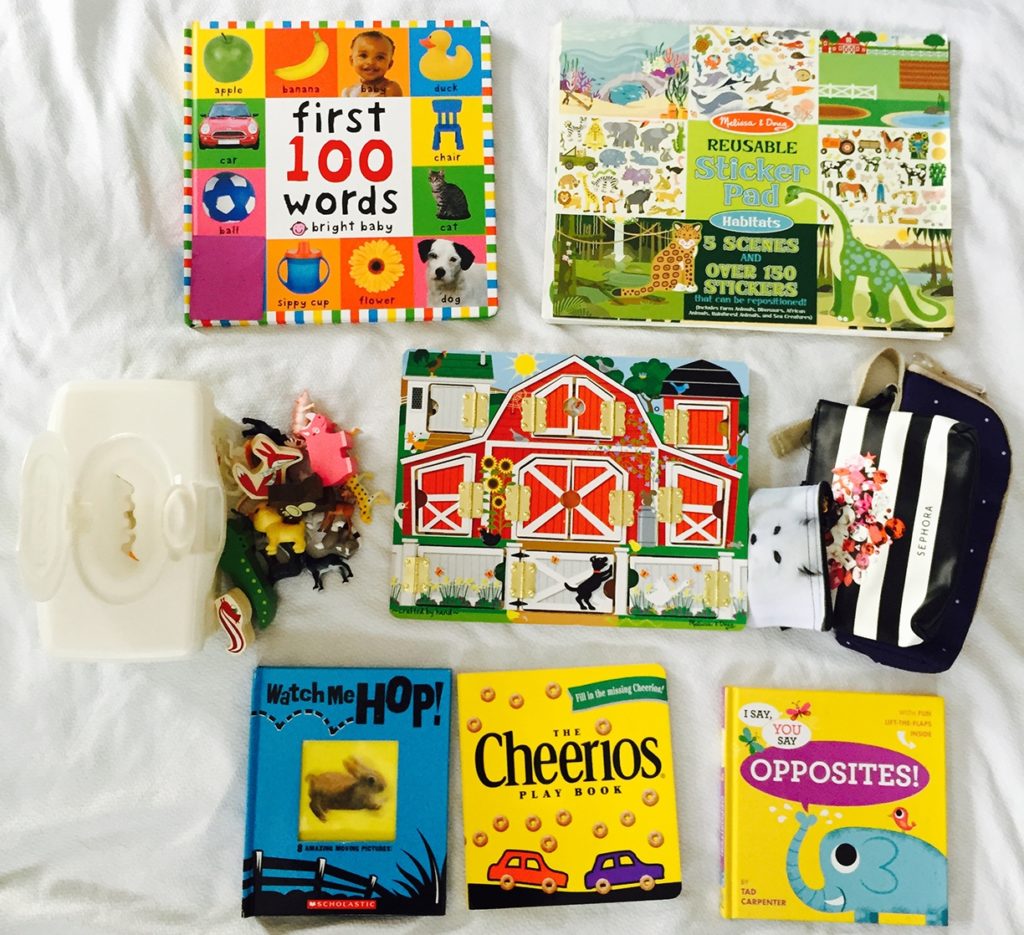 I'd like to share some of the activities and books that I found to be very useful for spending time with my toddler.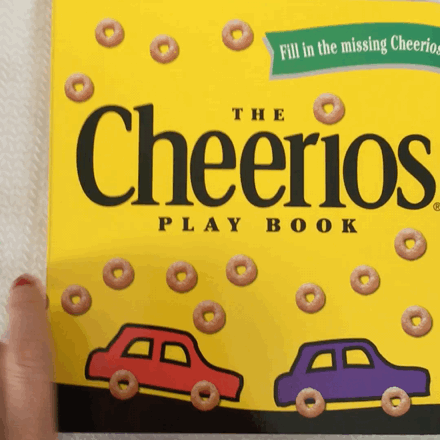 I'd like to start with this Cheerios Play Book. I even made a gif of the first page to show it in action. I'm just very happy that I found this book because Scarlett is a VERY picky eater, and to get her to eat anything (even cheerios) is such a struggle. So I've been trying to come up with some creative ways to play with food, and this book is a great help for me. Each page has spaces where cheerios should be placed. I place cheerios there to complete the picture, and she eats them 🙂 Mom wins!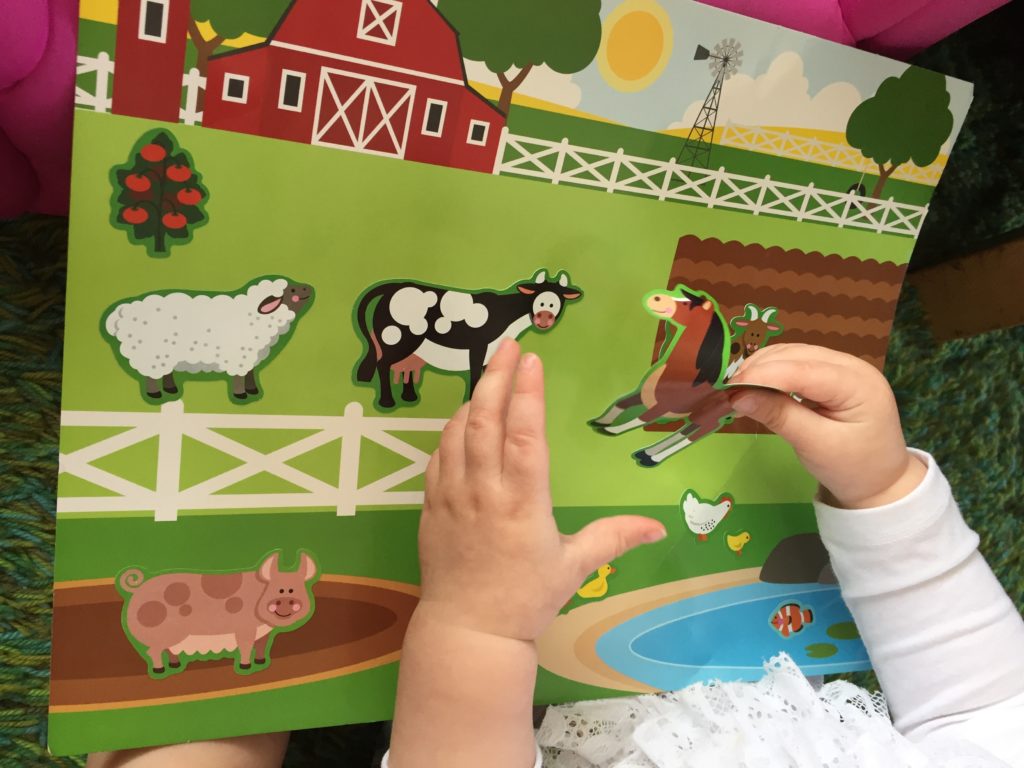 These reusable stickers are recommended for the age 3+, and I can see why – there are a lot of small stickers in the set. But we couldn't miss on a chance to play with the sticker animals. Small stickers can be put away, but I prefer to watch her closely when she plays. So far I haven't seen any attempts to put it in the mouth. We either play with stickers or look through our animal toys to see if we have a matching animal.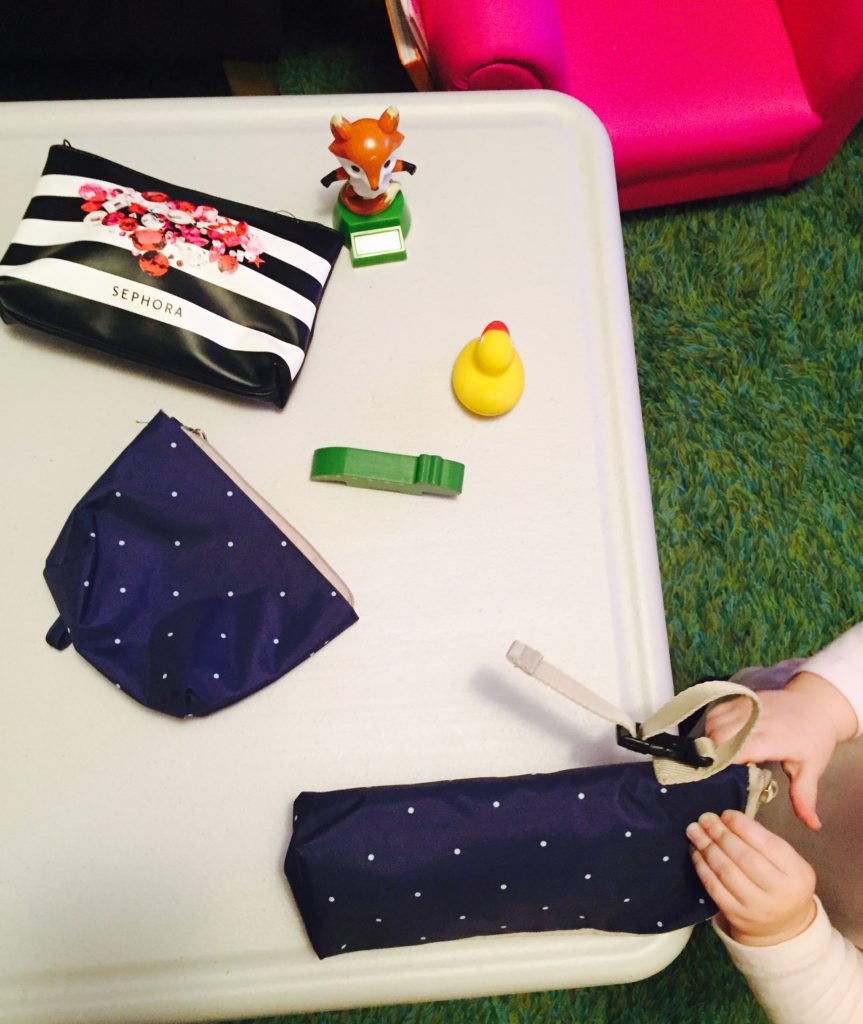 I have these bags with zippers in our Sunday box as well. After reading Maria Montessori's book I was inspired to develop Scarlett's self-care skills, and opening and closing zippers are one of them. I hide a toy in each bag, and help her open the zipper to find the toy. It turned into a great discovery game!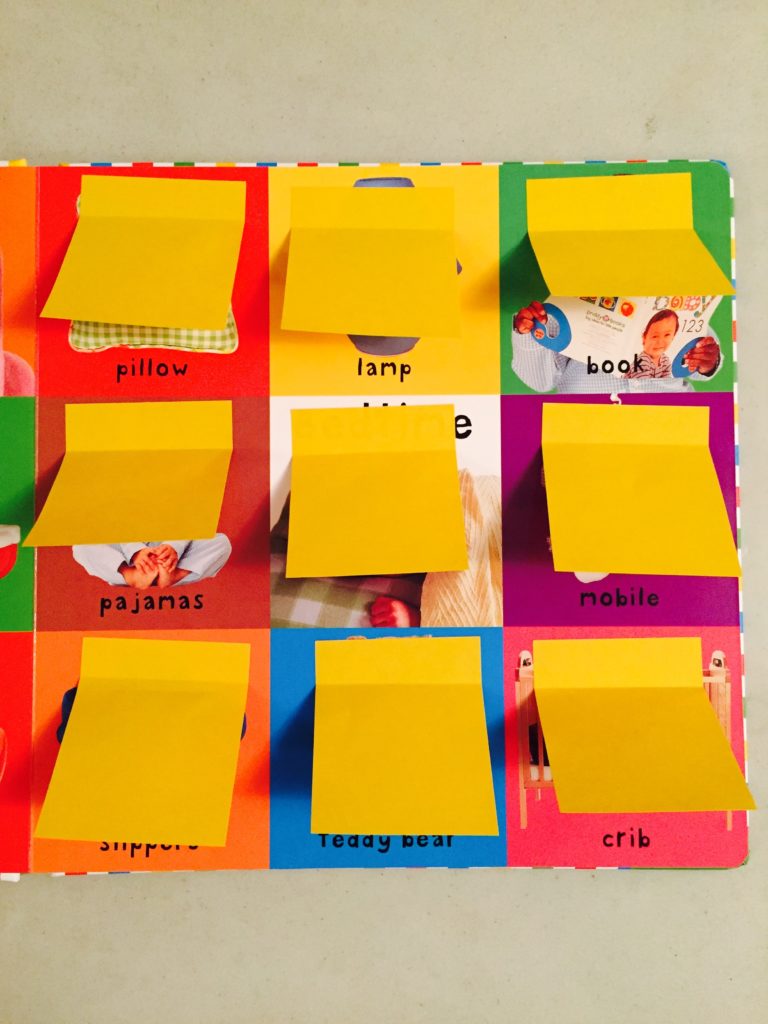 Any book can have flaps if you add sticky notes. I love this book First 100 Words
for this activity because it's split into sections perfect for the size of sticky notes. There are a few ways how we play with it:
Scarlett just takes off flaps to discover what's underneath them. We get to learn the names of objects each time she takes off one.
Scarlett lifts tabs to see what's underneath it.
I ask her to guess where one of the objects is, and she looks for it.
This book is very cute. Bright colors, large illustrations, full-page sized flaps opening in different directions, great things to learn.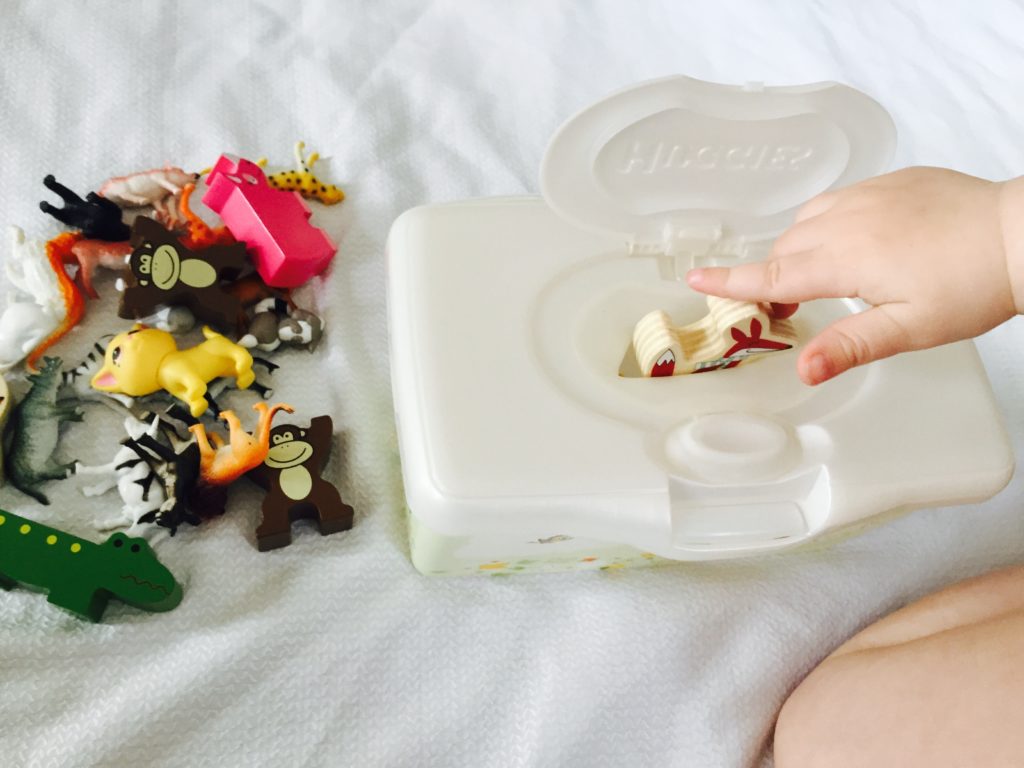 I'm reading another book about toddler development now by Makoto Shichida, and he recommends to diversify the same activity each time a child does it. We've been using a wipes box and a bunch of jar lids to drop lids in the box, so I thought about other things that we can use for dropping – we came up with small toys. Scarlett loved to open the box after to check how the animal toys are doing inside the box. For next time, we'll have to come up with something else – perhaps, pom-poms, straw pieces, bottle lids, cheerios, blueberries, shapes from a sorter – these are some of the ideas I came up with. What else do you use for drop activities?
This book is so great I like to play with it myself. I really like a collection of books in this box 🙂 This book has 8 pages with 8 moving images. I like a new book to be different from the ones we already have, and this one is definitely different.
Scarlett loves discovery games, and this board greatly serves that purpose. I'm really surprised that she remembers where each animal lives, considering we play with this board once a week. So I started to diversify and put other magnets behind the doors, so she gets an element of surprise each time.