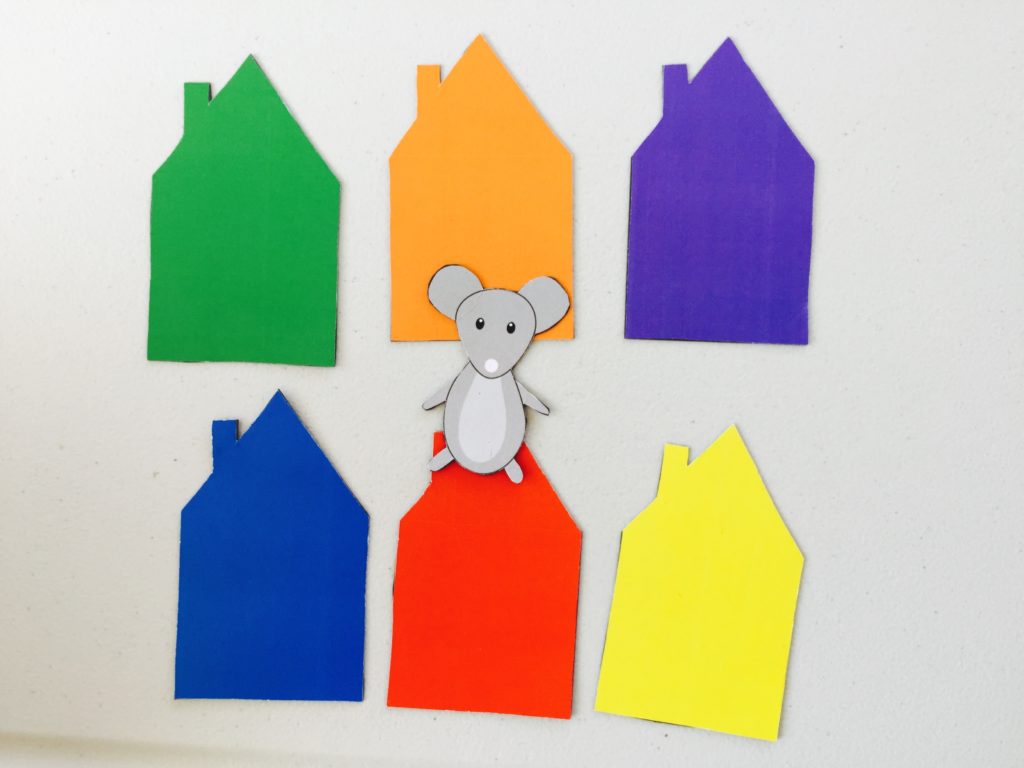 Scarlett loves guessing and discovery games, so I made this game that I saw at a story time in our library.
Since it's recommended to introduce primary colors to a toddler first, we play this game with 3 primary colors for now – red, blue and yellow. But I made 6 houses of 6 colors – primary and secondary so I have them all ready for later.
I lay out 3 houses in front of Scarlett and hide a mouse underneath one of them, and then I say: "Little mouse, little mouse, are you in a red house?" Then we do knock-knock, and check if the mouse is there. It's a great game to learn colors!
We made this game using Magnetic Sheets
. I printed out files, placed them on a sticky side of magnetic sheets, then cut out shapes. This makes them durable too. We play by placing them to a baking tray.
Another option would be to print files out and glue to the cardboard for durability, or laminate them using  Self-Adhesive Laminating Sheets
.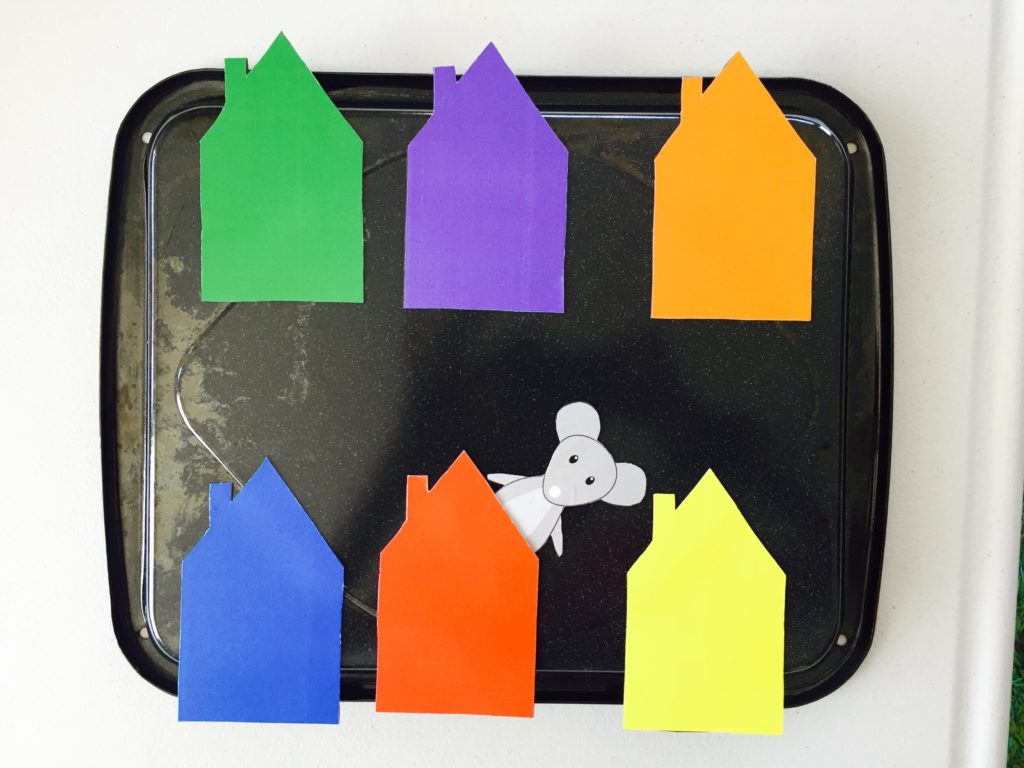 Here are the printables, and I hope your toddler will enjoy the game!
Mouse and houses of primary colors