If you didn't read my post about how we organize activities and toys, please go here first.
This is the second box of activities, and here is a look inside it.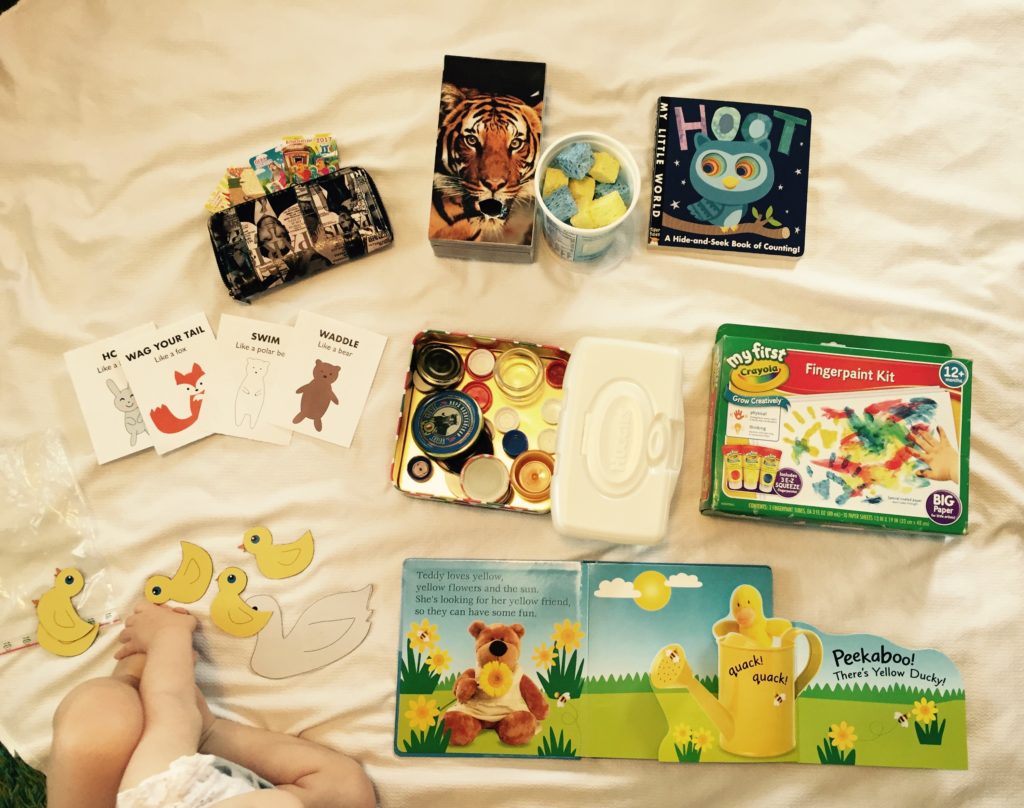 Tuesday box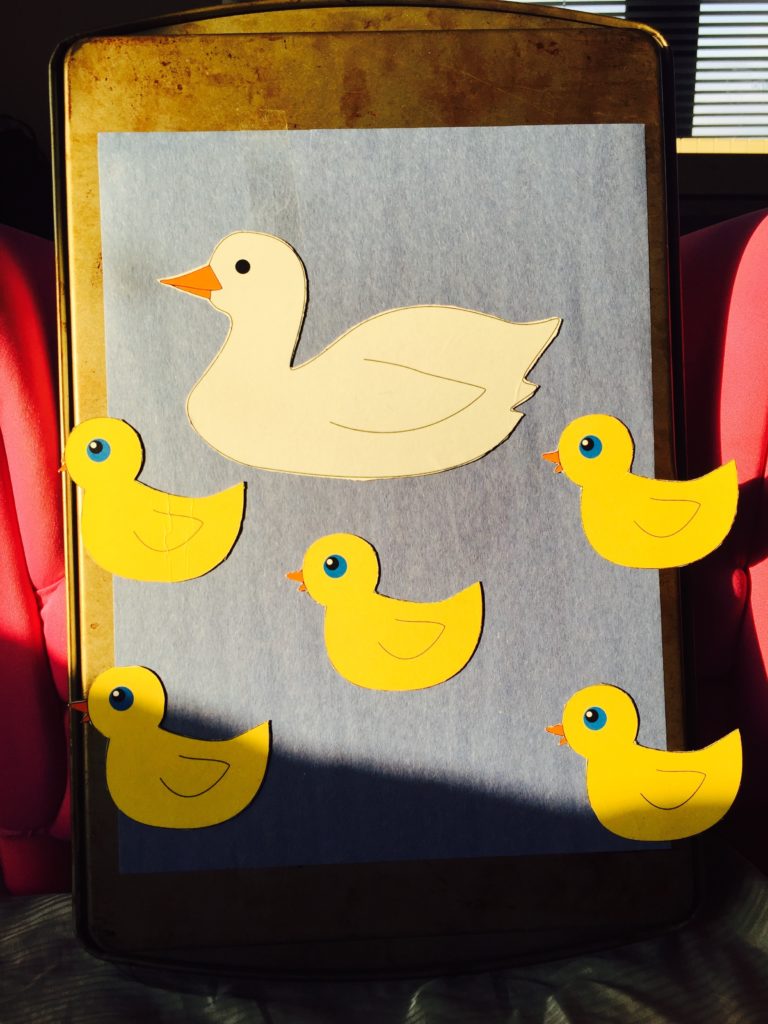 Magnetic theater based on "5 little ducks" nursery rhyme.

I have a post about this activity and how to make it here.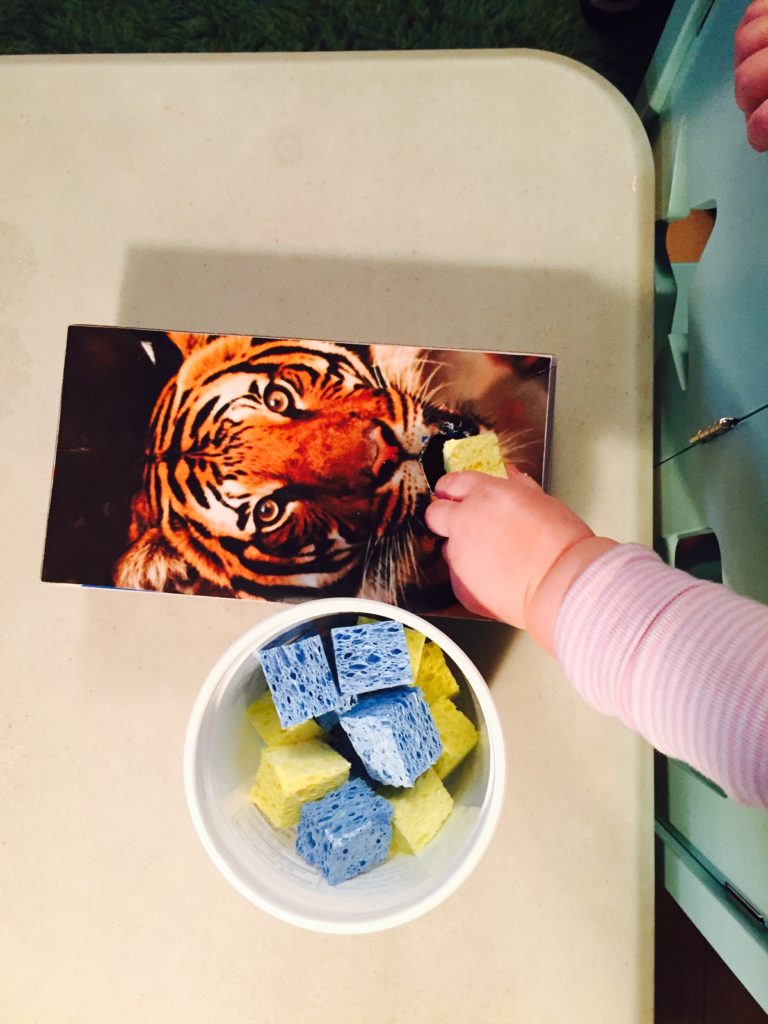 Tiger face sorter

This activity is made from a tissue box and an image of a tiger face. I printed a tiger image, glued it to a box, and cut out an opening in the tiger 's mouth area. We use a sponge cut into smaller pieces to feed the tiger.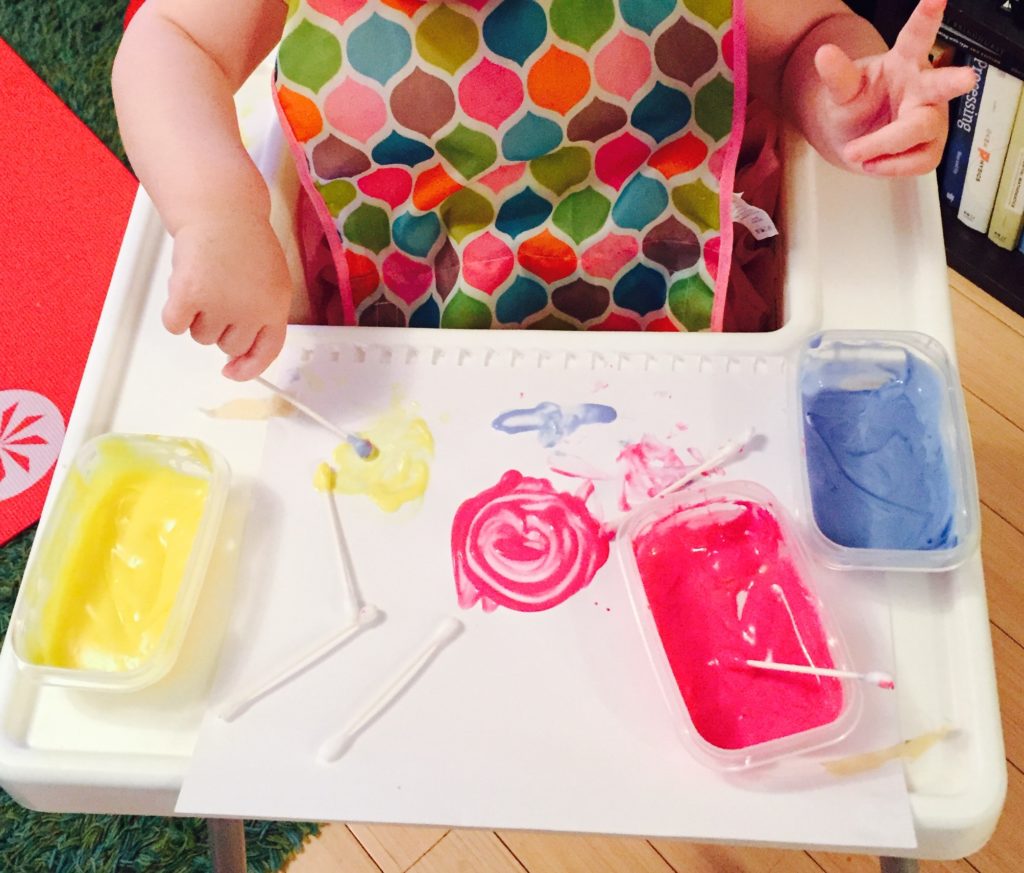 We use this fingerpaint kit for painting activities. Here are some painting ideas that you can show to your toddler.

Leave circle marks by dipping paper towel rolls in paint.
Tape a large piece of wrapping paper to a floor, white side up. Let your child paint all over it.
Paint by dipping vegetables into paint, and using them as a stamp. Examples could be half of potato, apple, carrot, broccoli.
Paint by dipping animal toy's feet in paint and leave footmarks on paper.
Paint with brushes or q-tips.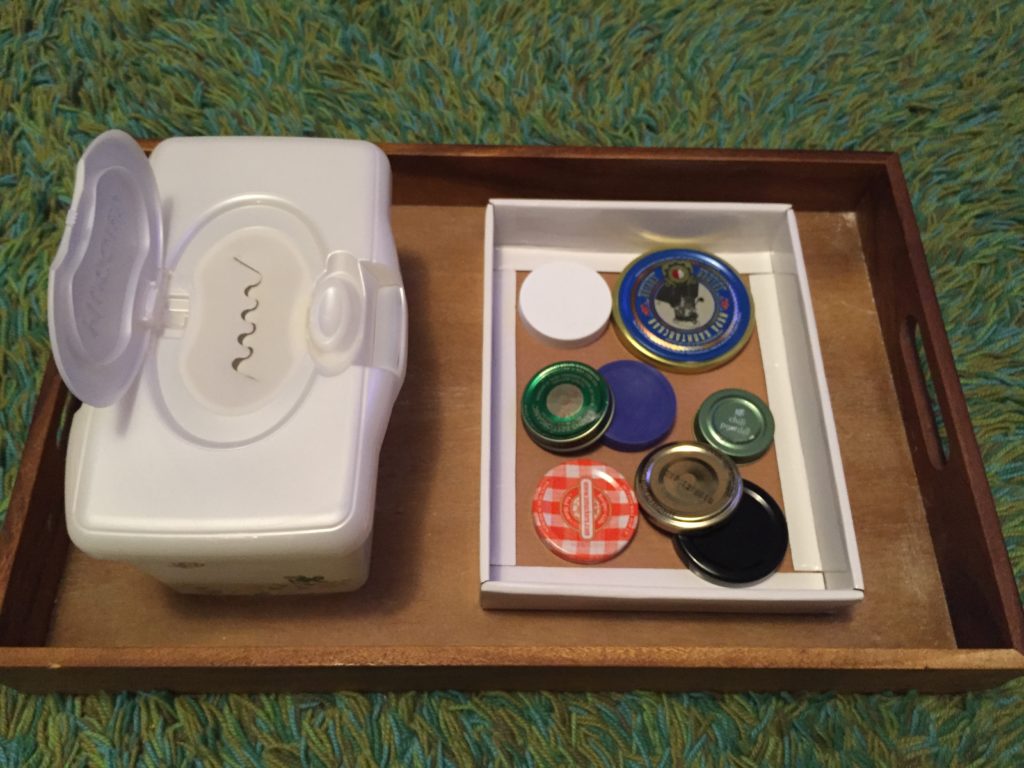 A sorter with caps/lids and a wipes box

Jar lids are great for sorting activities because they are large enough not to fit in the child's mouth, and they are easy to grasp and manipulate for little hands. Boxes from wipes are also ideal for sorting because their opening is big enough to fit lids and has soft edges. Show your child that you need to put lids inside the opening of the box, and show how you can open the box after and find all the lids inside it. We clap after each lid makes it in, and our toddler gets more motivated and excited.
Scarlett loves this book because it has a lot of popup elements. She loves interactive books where you get to open a tab. This book not only has tabs, but as soon as you pull it, a pop-up animal comes out. So far this is one of her favorite books.
An old wallet play

Scarlett gets really excited when she finds my wallet, so I gave her my old wallet to explore. I filled it with old credit cards, some business cards, small flashcards. I arranged them in different compartments of the wallet, and she loves to take them out.
This is a cute book to have in our collection. It's interactive, it has holes in the place of the owl eyes. Scarlett likes to stick her fingers in the holes. It's also a good book to learn colors and numbers for later.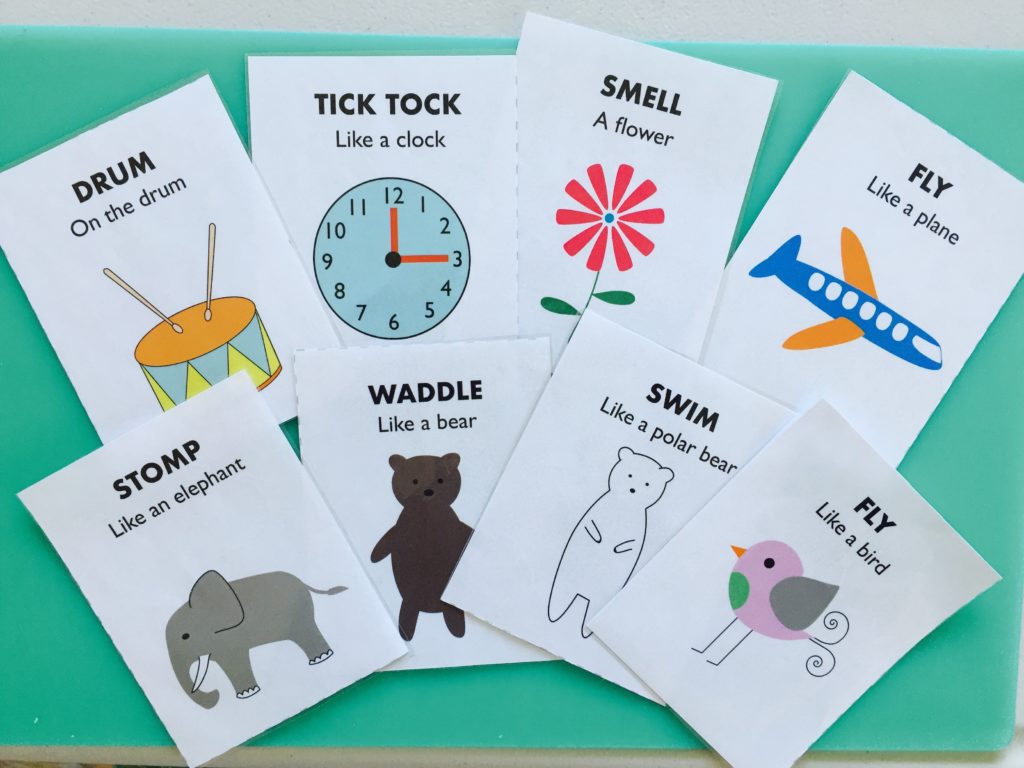 I designed the simplest animal action cards for Scarlett based on the actions that she can do at this age. I show her one card at a time, do the actions myself and ask her to repeat after me. She doesn't always try to repeat but I notice that every time we do it, she is trying more and more. It's the cutest thing to watch her trying to stomp like an elephant or to play an invisible drum. Here is a link for a free printable of these files: action cards.
And here is a preview of our Wednesday box of activities: