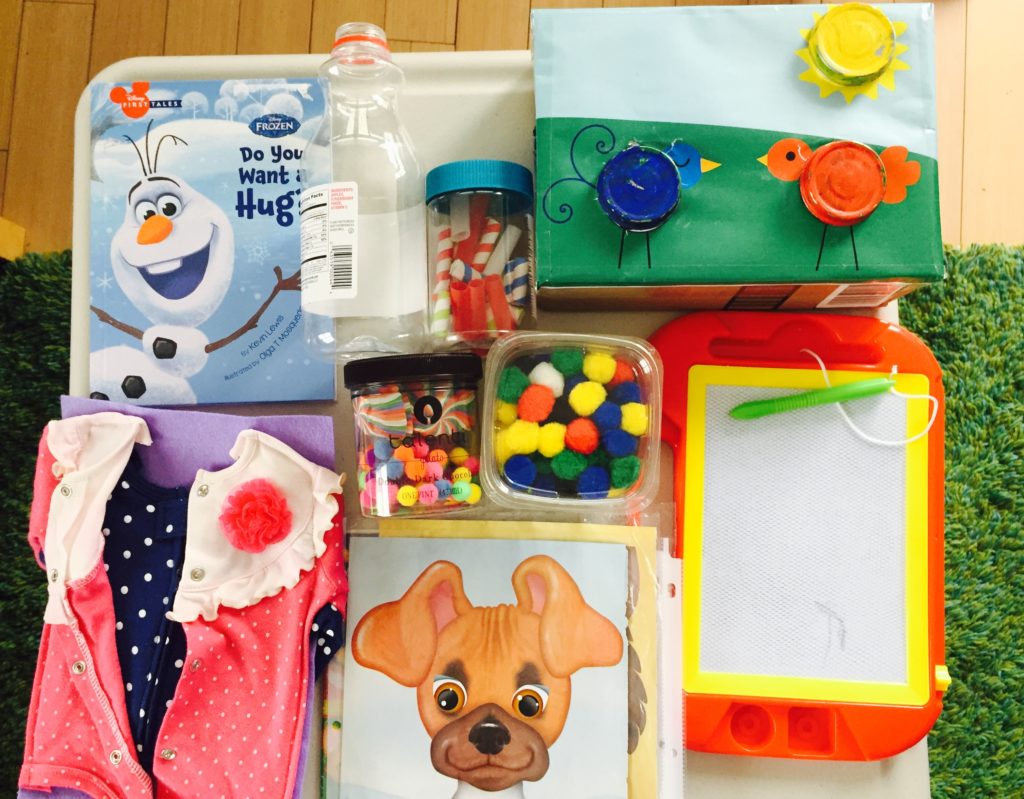 We do activities and toys rotation for each day of the week, and here's our Friday box of activities. Here is a link for all our activity boxes: daily activities and toy rotation for 12-18 month olds.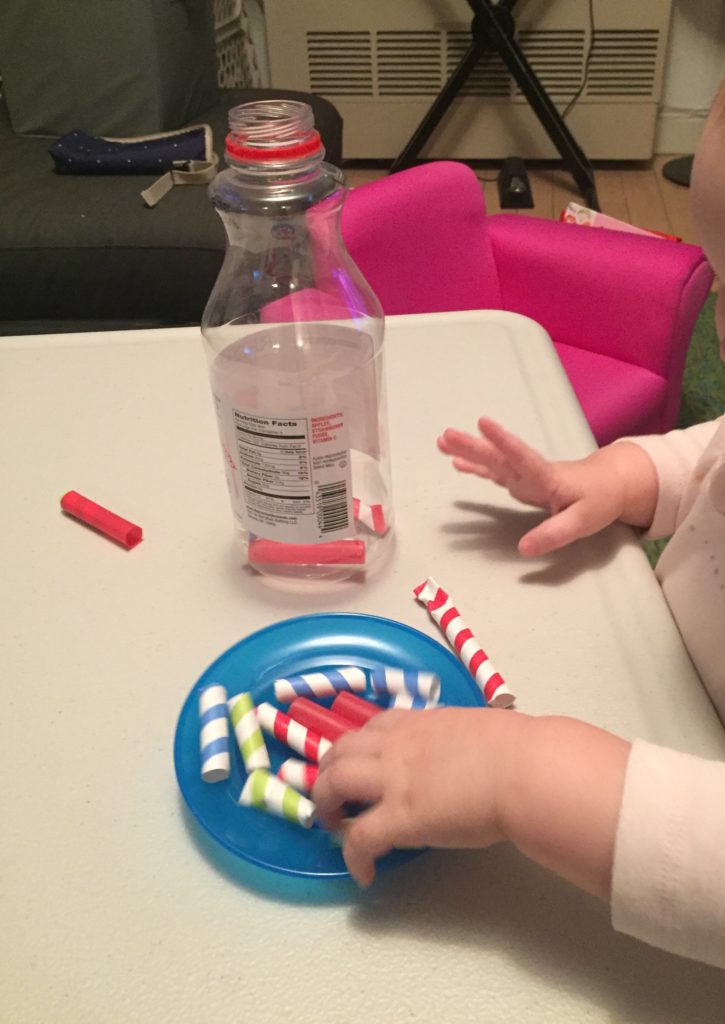 Straw pieces drop

We have large straws that I cut into smaller pieces. The pieces should be large enough not to fit into baby's mouth if she tries to eat it. Scarlett loves to drop them into a bottle, and to watch them fall out when she turns the bottle upside down. Great for development of hand eye coordination and fine motor skills.
I'm not sure why the recommended age for the magnetic drawing board is 3+. Scarlett enjoyed drawing on the board since she was about 14 months old. I think it's great for a toddler to have a board like this for not messy drawing time.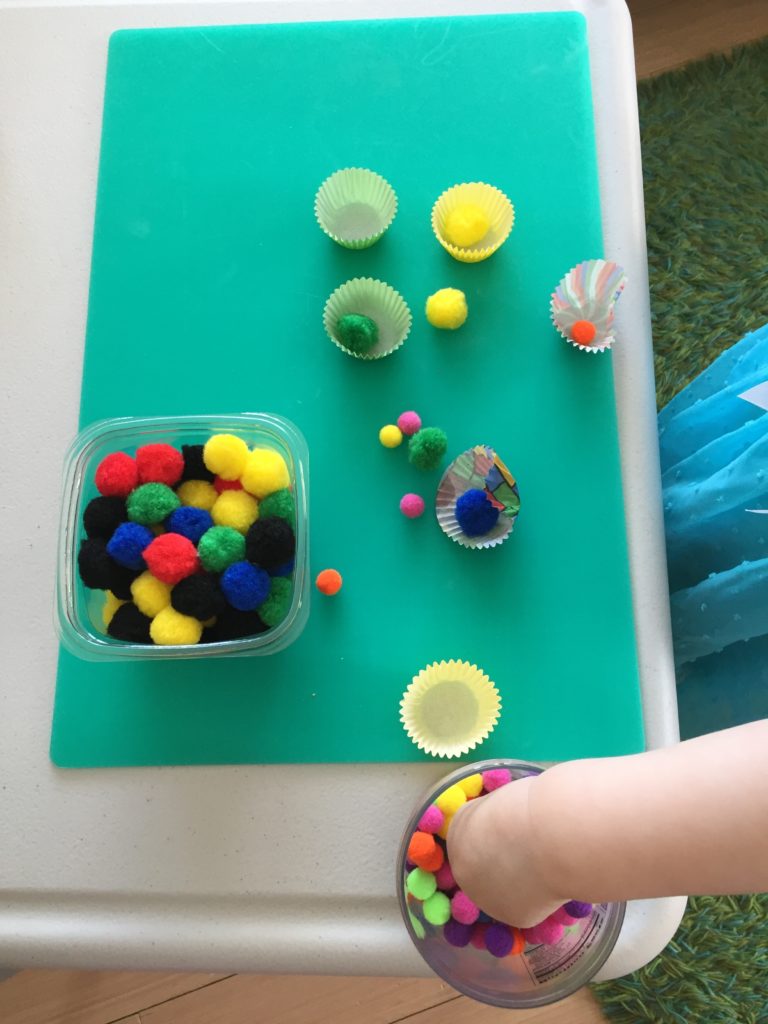 Pompoms and cupcake liners play
Pompoms are so cute, that I want to play with them myself 🙂 It doesn't take much to entertain Scarlett with pompoms as well. She had fun placing them in mini-cupcake liners grouping them by her own toddler logic and commenting her actions in her own baby language. We use 2 sets: large pompoms
and small pompoms
. I have to watch her very closely though not to put one of them in her mouth.
Scarlett loves Frozen and, of course, she loves this book because it's all about Olaf. I hope it will teach her about hugs because she is not a hugger 🙂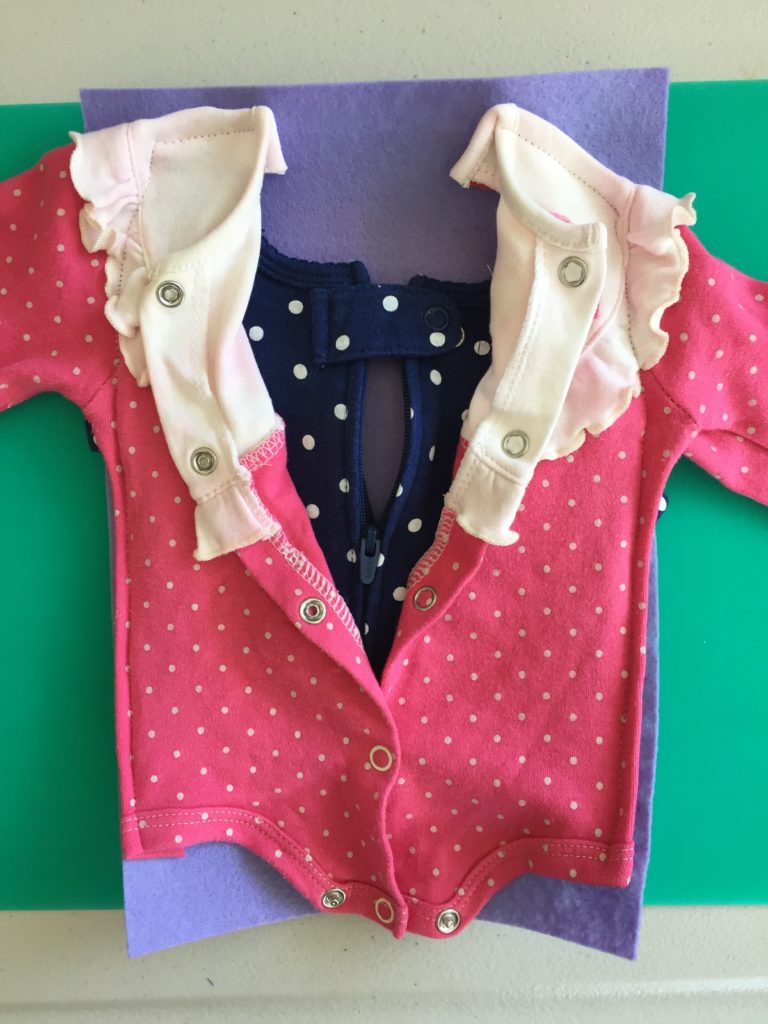 Zipper and snaps practice
I sewed 2 Scarlett's baby outfits on a felt sheet so she can practice opening zipper and snaps. She can't handle snaps yet but she's doing some progress with a zipper already. This is a great skill that will help her learn how to dress and undress herself later on.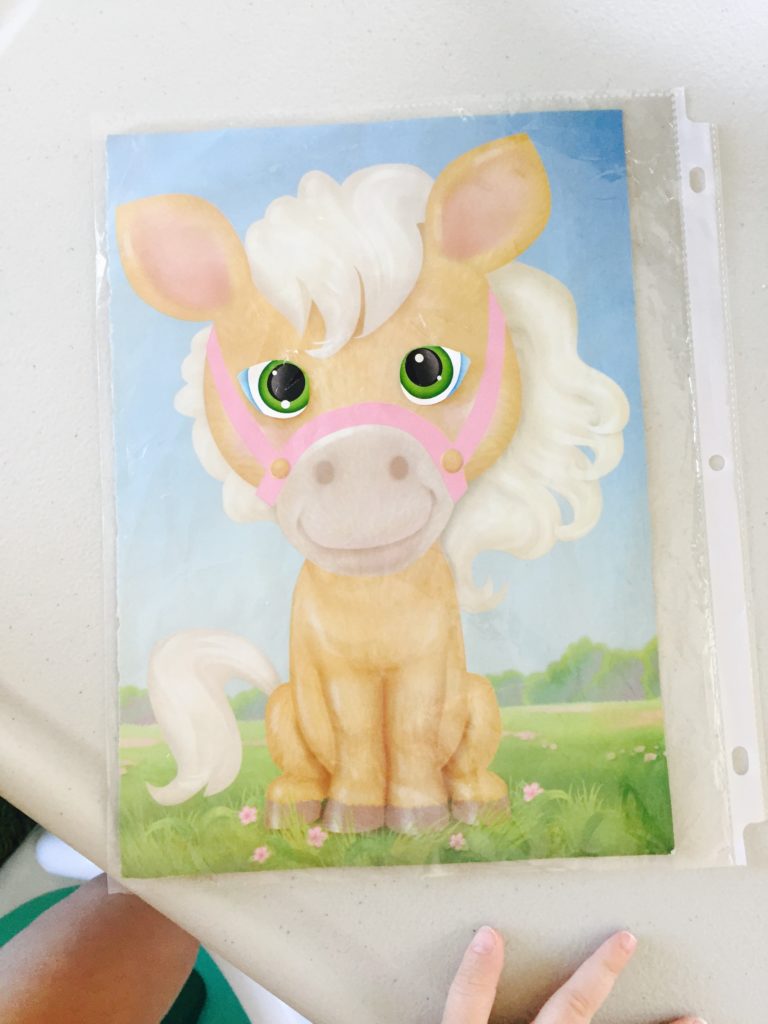 Stickers on a page in a clear sheet protector
I tried to give a sticker book to Scarlett but I noticed that she would immediately try to take off a sticker after placing it. So I took a page from a sticker book and placed it in a clear sheet protector. This allowed her to take off stickers and place them to a different area. Stickers still don't last too long, but at least they are not used just once.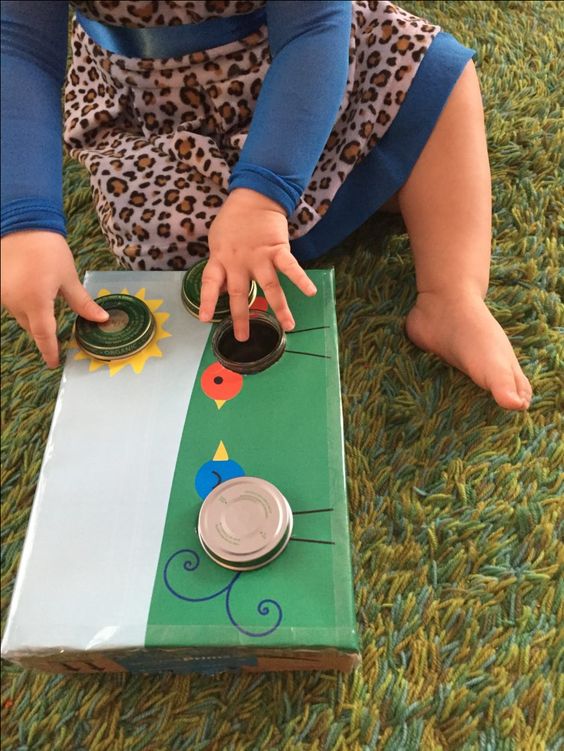 I placed jars inside a box, and taped the drawing of birds on top. Jars have to be placed in the spots where the birds bodies are. The child then places lids on jars and completes the picture. I painted the lids later in 3 different colors to match the drawing. Here is a link for a Printable for lids and jars.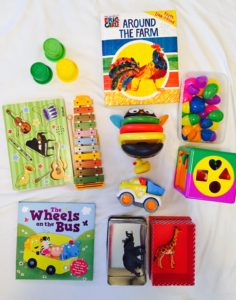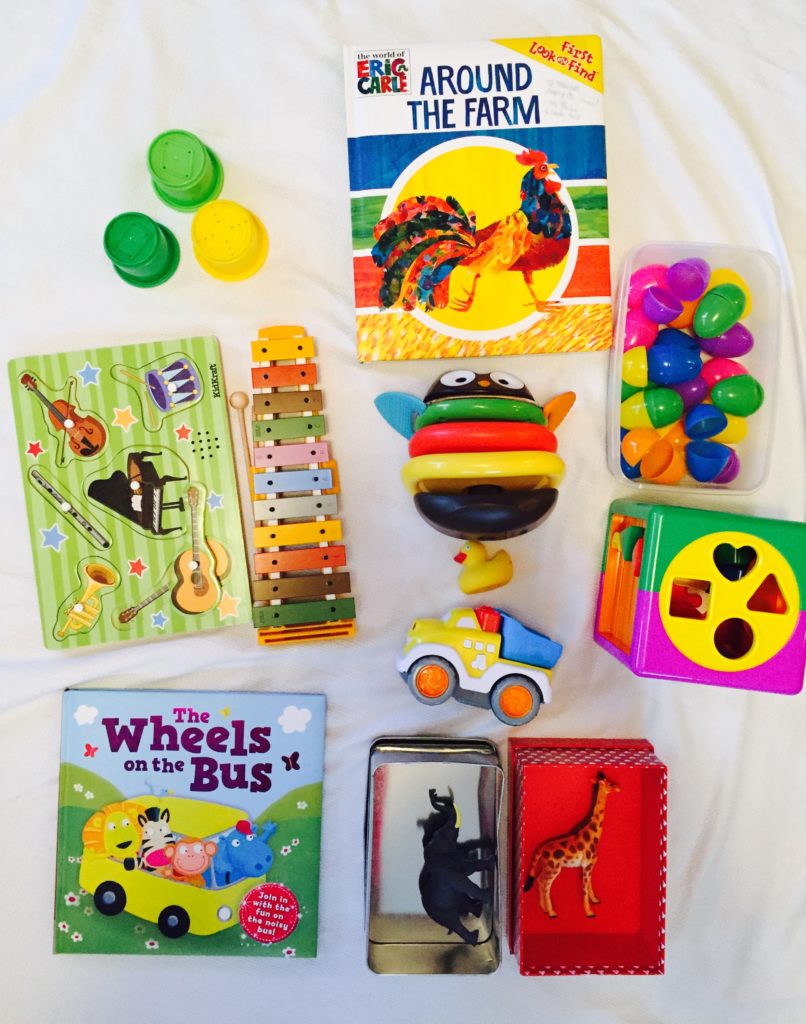 If you liked this post, check out Saturday box of activities.