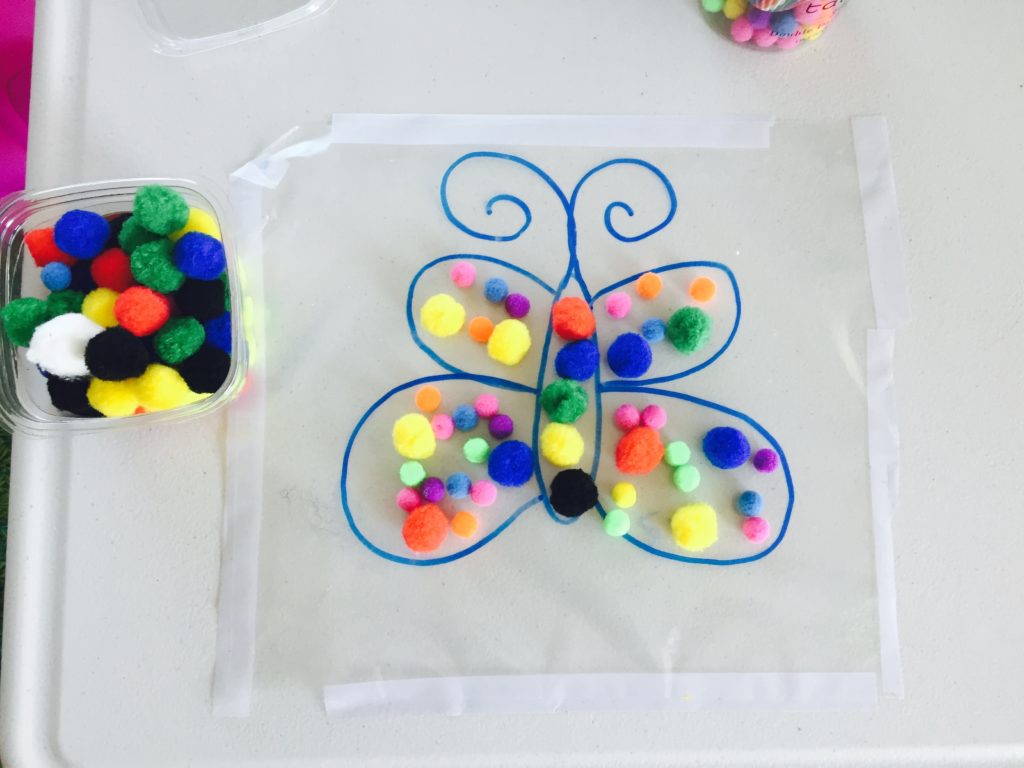 Your toddler can make this beautiful butterfly, and set up is very easy.
You'll need:
First, cut a piece of contact paper and draw a butterfly with a marker. Butterflies are symmetrical, so it doesn't matter which side of contact paper you draw it on, but it's just more convenient to draw it not on a sticky side.
Next, peel off the protective sheet, and tape contact paper to a surface sticky side up.
Show your toddler how to stick pompoms to a sticky surface! You can get creative and lay out patterns with pompoms, but random colors work great as well!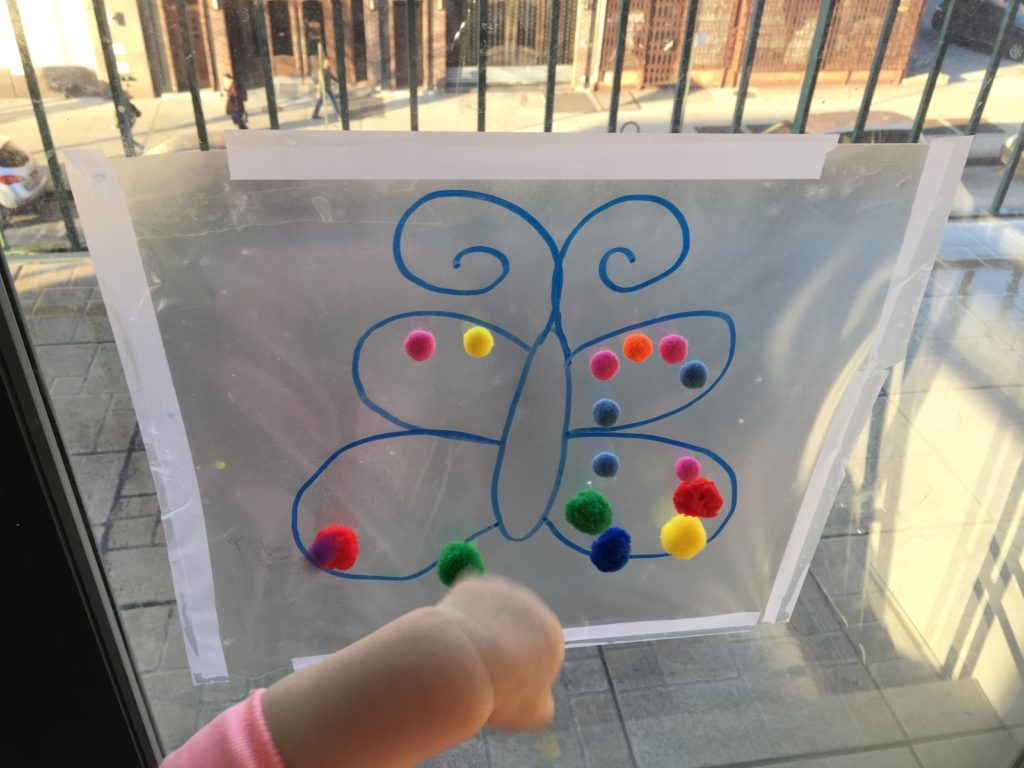 As an option, you can stick it on a window or mirror.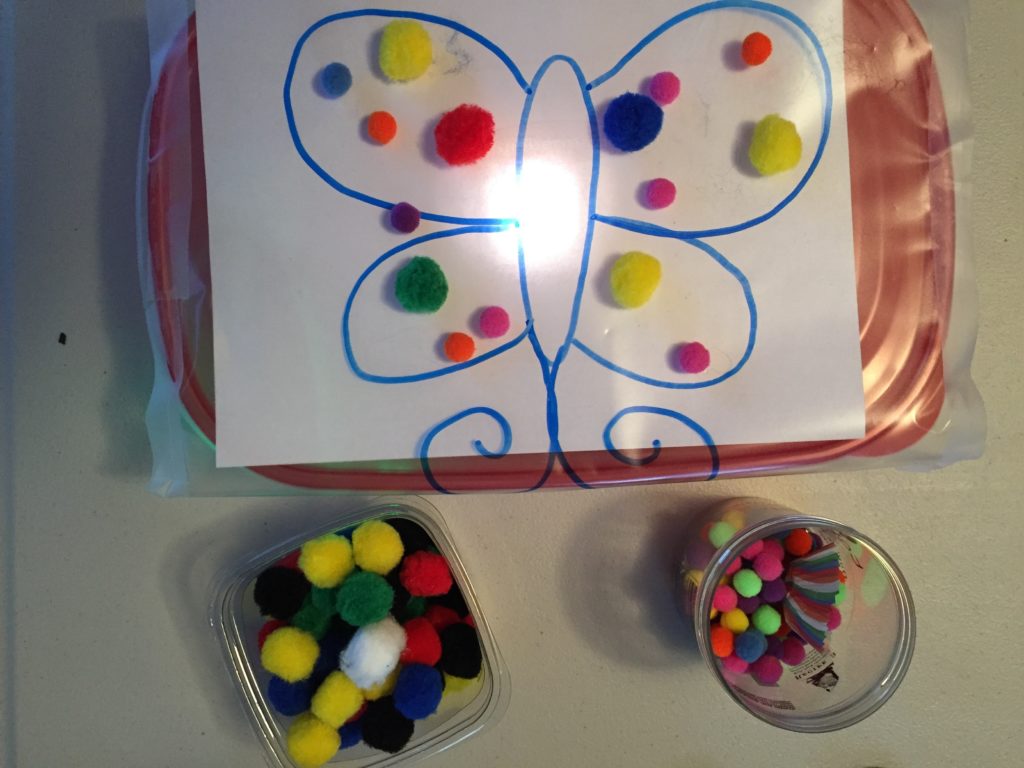 Or tape it to a container that has lights inside it. Keychain Flashlights
 are perfect to make lightbox, or I also used a headlamp once, or any lights that don't have wires. You just need to place a sheet of paper on top of the container to dim the light if it's too bright.