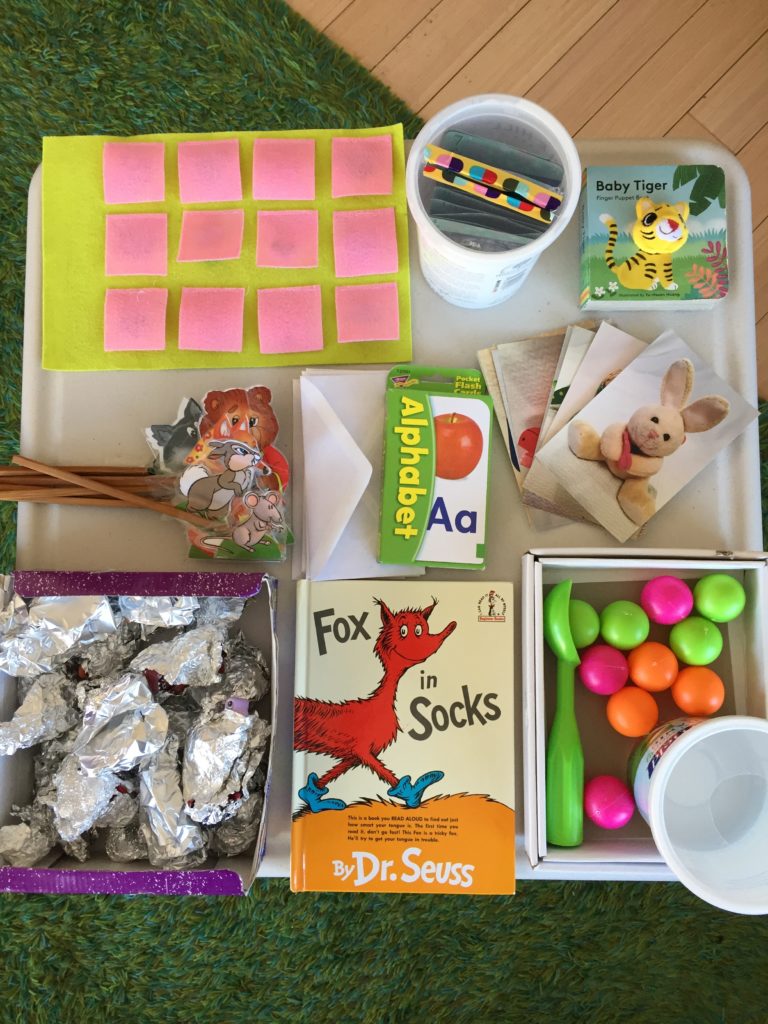 This is a continuation post about daily rotation of toys and activities. We have 7 containers of toys and activities that we change daily.
Here's a look in our Wednesday box of activities and toys.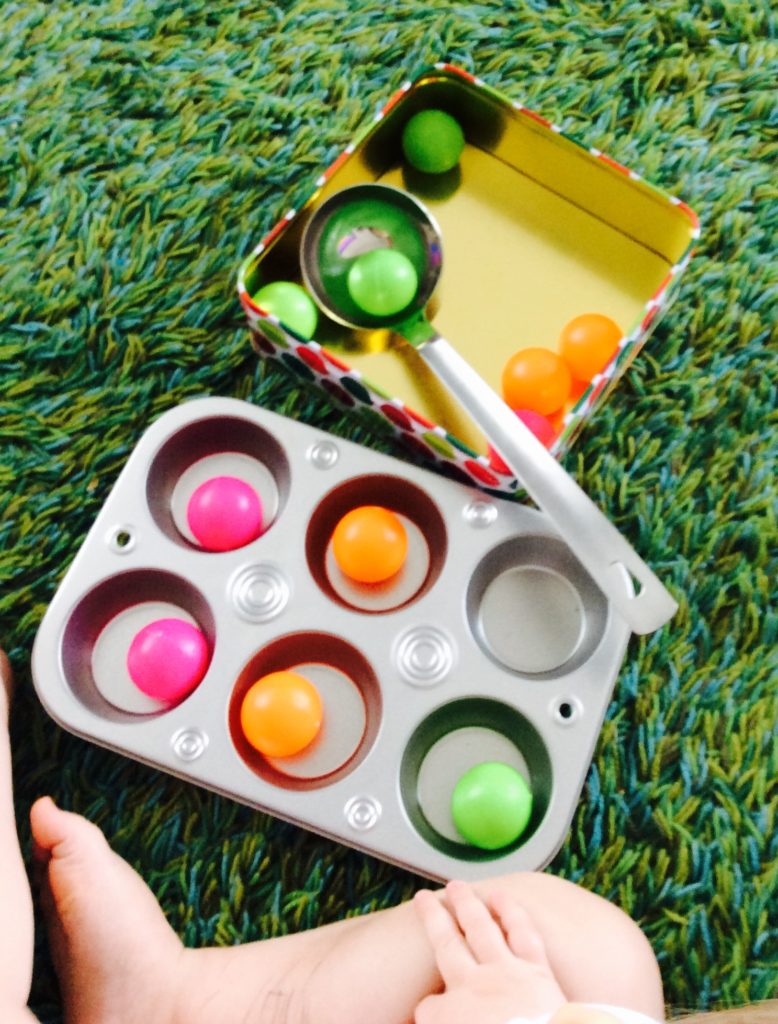 Ping pong balls and a ladle.
I already described in a post 20 fun activities for a toddler how we play with ping pong balls, ice cream scooper and a yogurt container. Here is another variation of playing with ping pong balls. Show your toddler how to place ping pong balls in cupcake tin using a ladle.
Benefits: hand eye coordination, gaining control over hand movements.
This is Scarlett's favorite book from Dr Seuss series. I guess she likes to hear us twist the tongue 🙂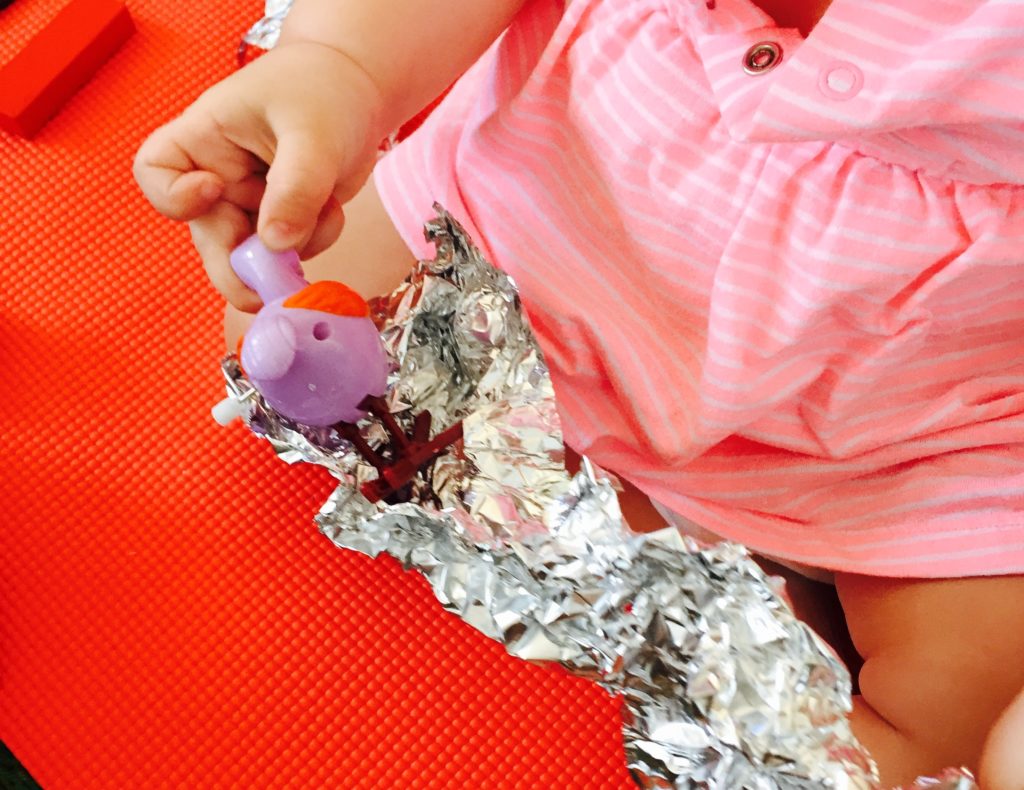 A box with toys wrapped in aluminum foil.
I described this activity in a post 10 development-promoting activities for one year olds but here is a short recap. Wrap some toys in aluminum foil and let your child unwrap them. We wrap animal toys in foil, and once each one is discovered, we get to repeat animal names
If you are using small toys, make sure to watch your child during this activity.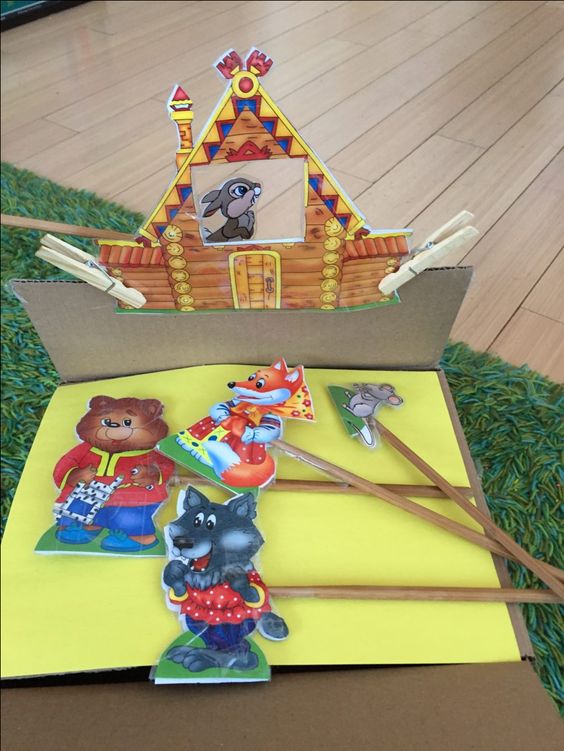 I printed out pictures of animals and taped them to chopsticks. Scarlett loves when I move animals from behind a chair and talk with silly voices. She tries to do the same 🙂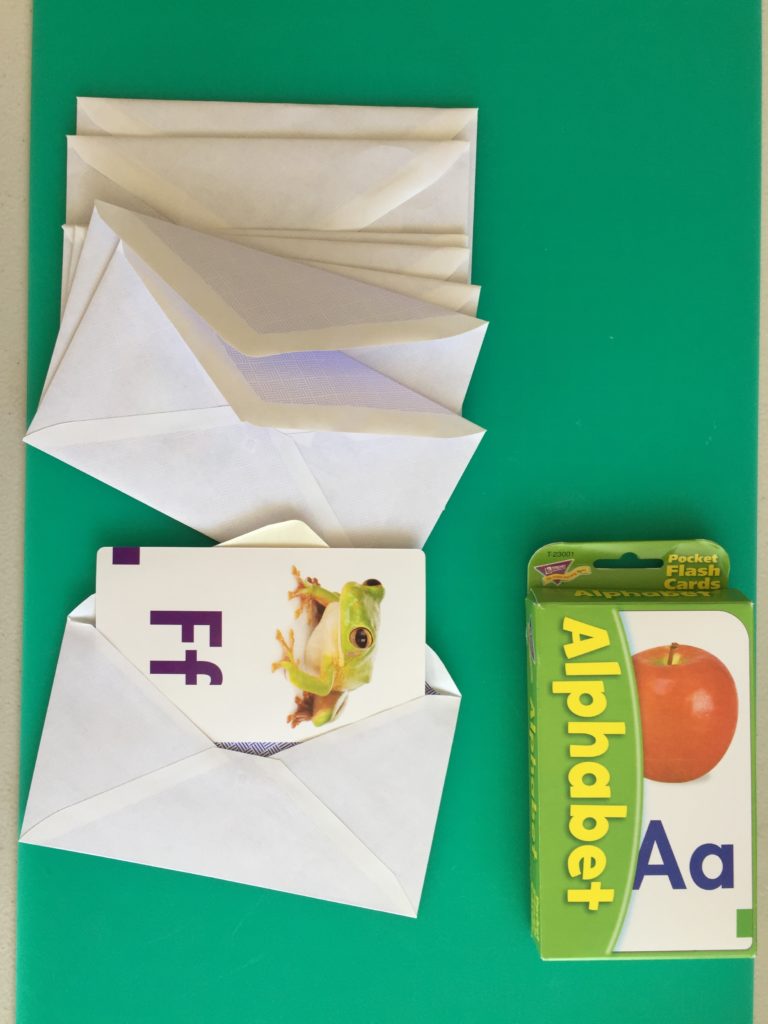 Flash cards in envelopes.
I put flash cards in envelopes for Scarlett to open. Every time she gets a flashcard out, we get to say the word on the card. It took me a while to find the right flashcards. I was looking for flashcards with images, not illustrations, and the size that would fit in an envelope. So far these are the best I found  for this activity.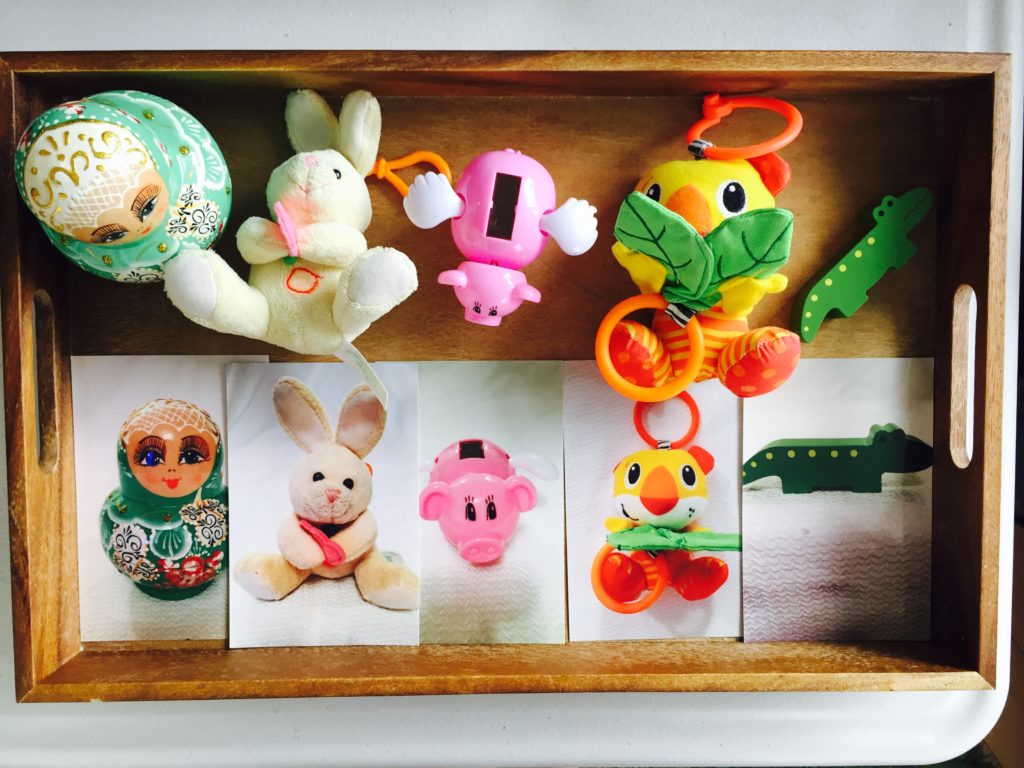 Match pictures of toys to toys
I made pictures of some of our toys and printed them(by the way, i used  iPhone app FreePrints that lets you print 80 pics a month for free right from your phone, you just pay for shipping). I put toys in a box and ask Scarlett to match a picture to a toy.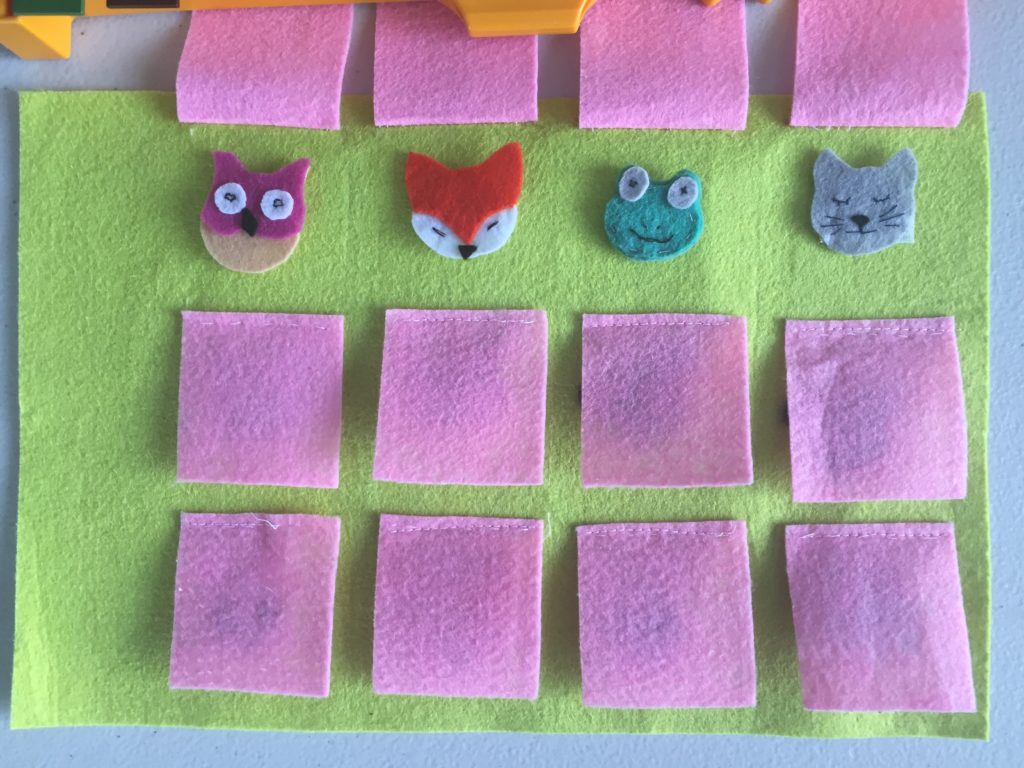 Memory game.

I made this felt project when Scarlett was little and I had a bit more free time. I stitched flaps to a felt sheet, attached velcro square under each flap, and made pairs of 6 animal faces. Scarlett doesn't follow memory game rules yet but she loves discovering animals under flaps.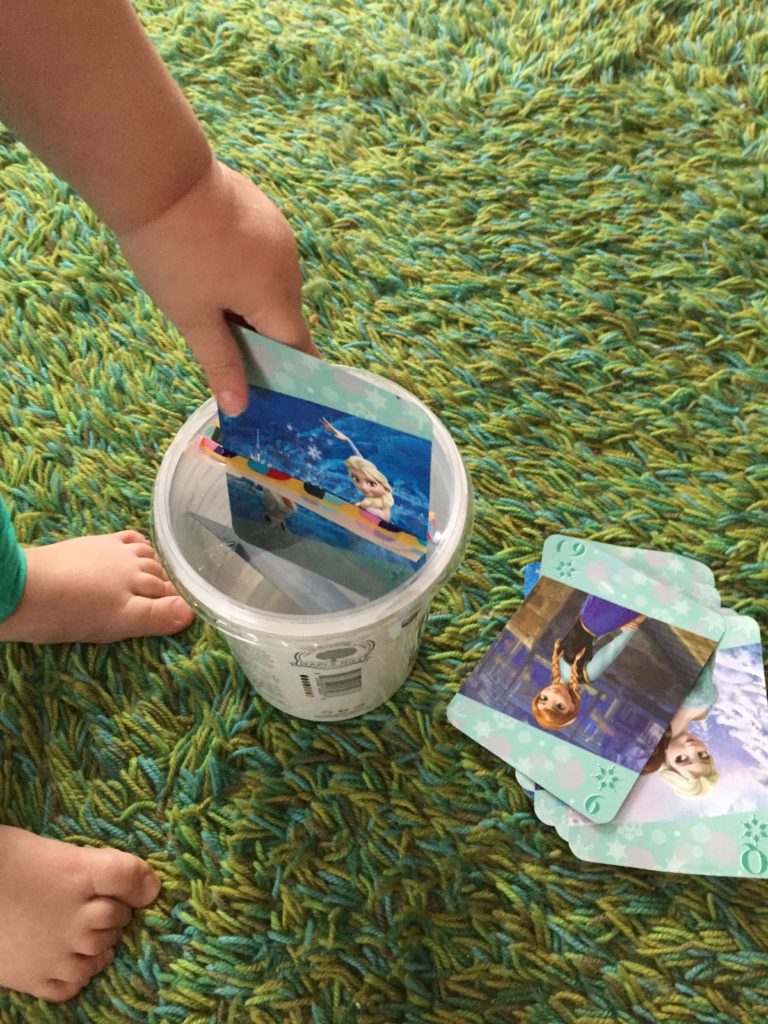 Cards and a yogurt container sorter.
Get any container that would fit cards in it. We used a large yogurt container, but also containers from Quaker Oats work great. Cut out an opening in the lid and show your toddler how to put cards in the container. I put a tape on the edges of the opening in order to prevent our child from getting cut. I found Frozen playing cards that I decided to use for this activity, but any playing cards or other types of cards would work. The complexity of this activity can be increased if the opening is thinner.
Benefits: fine motor skills, hand eye coordination, grasping, development of concept of size and shape.
Scarlett picked this book herself at a bookstore. She's fascinated that the tiger moves around when we read a book 🙂